Name: Yamazaki, Nana
Gender: Female
Age: 27 years old
Appearance: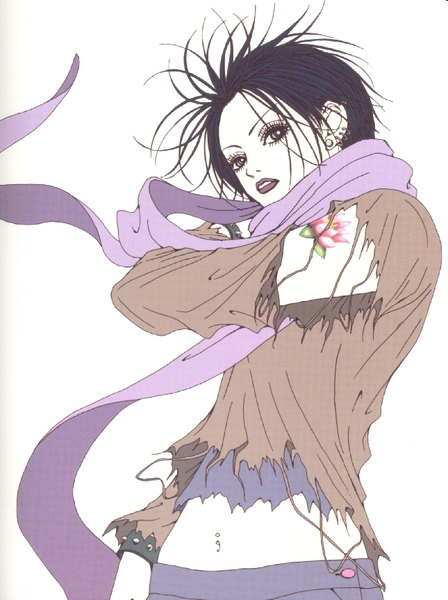 Alignment: Loyal
Personality: Nana has a very light personality, she's quite funny and sometimes will be flirty with men she likes, Nana can be a bit yelling at times and will scold those who need it, but she's very overprotective of friends and villagers, she would put her life on the line first if it means that it will keep her village safe.
History: Nana was born into the village hidden in the snow, she was the granddaughter of the last Koorikage when it was passed down to her father, Nana lived a peaceful life with her family, until one day her parents suddenly come down with a sickness, by the time doctors were able to get them medicine it was too late, both her parents passed, and she became the Koorikage at the age of 25. As the years passed Nana strived to do her best for her village, she would always follow the path her parents would want for her to take, but she still makes her own descision and mistakes.
Rank: Koorikage
Village: Village hidden in the Snow
Strengths: her beauty, and her Ice style jutsu's
Weaknesses: her village and friends
Fighting Style: Close and Distant combat
Elemental Affinity: Ice
Other: none that i can think of.
Name: Ito, Naoko
Gender: male
Age: 20 years old
Appearance:
Alignment: Loyal
Personality: Naoko is very loyal to his village and will do anything he can in his power to protect all who live in that village, he isn't one to talk and is very quite half the time, some people think that there there is something mysterious about him.
History: Naoko come froms family that specializes in fire jutsu and wind jutsu, Naoko has always been the odd-ball in his family, never really doing things the way his family tell him to do, but that's what so interesting about Naoko, by his way of doing things, he was able to understand his Jutsu and his family a lot better.
Rank: Jounin
Village: Village Hidden in the Leaves
Strength: his ability not to give up.
Weakness: his village, Hokage, and his team.
Fighting Style: fire: Close, Wind: Distant
Elemental affinity: Wind, and Fire
Others: he can be quite useless sometimes>.>