1 Tailed Demon Tanuki
2 Tailed Demon Cat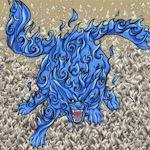 3 Tailed Demon Turtle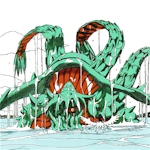 4 Tailed Demon Ape
5 Tailed Demon Whale - Horse
6 Tailed Demon Gastropod
7 Tailed Demon Rhino Beetle
8 Tailed Demon Ox-Cephalopod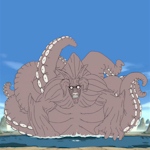 9 Tailed Demon Fox
Naruto:
Kushina:
Mito: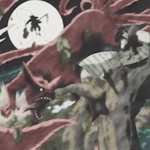 Jinchuuriki Control
A power unique to Shodai Hokage was the ability to control Jinchuuriki and Bijuu. This ability was enhanced by his crystallized chakra necklace. Orochimaru deeply coveted this power and carried out forbidden experiments on many subjects. He spliced the genes of Shodai himself into these subjects in the hopes they would gain his ability to control bijuu and use Mokuton techniques. Only one subject survived and proved successful, Yamato, who would grow into a skilled ninja in his own right. Other sealing jutsu have also been developed to upset or alter the bijuu chakra influence on the host.
Hokage Shiki Jijun Jutsu • Kakuan Nitten Suishu - Hokage Style 60 Years Retirement Technique • Sanctuary Enlightenment Enclosing Palm
Character Use: Shodai Hokage, Yamato
Rank: -
Note: Secret Technique
Range: -
Type: Supplementary
Hokage Shiki Jijun Jutsu • Kakuan Nitten Suishu is a Ninjutsu technique unique to the First Hokage and his genetically infused double Yamato, however because Yamato is not Shodai himself, he does not have the same level of control. This hidden technique allows both men to control Jinchuuriki in conjunction with the unique crystallized chakra necklace. The crystal necklace responds to the First Hokage's chakra, which in turn allows them to control the chakra of the Jinchuuriki. This power was so coveted, it was said to be the reason Shodai was made Hokage, and why Yamato was made by Orochimaru.
To use the technique, a complex string of handseals will be used, and the user's palm will be extended. The palm will bear the "sit" kanji. Drawing close, the user will place their palm on the chest of the Jinchuuriki and then withdraw, an emanation of chakra will then follow from the seal to the palm. Spiked posts will rise and surround the Jinchuuriki to corral them. In a short time, the Jinchuuriki's bijuu manifestation and chakra will withdraw from their body into the chest seal, eventually returning them to normal.
_________________